EEM publishes FloridaPolitics.com, SaintPetersBlog.com, and OrlandoRising.com, as well as a suite of emails, including Sunburn – The morning read about what's hot in Florida politics.
Last year, Extensive Enterprises Media launched INFLUENCE magazine, an insiders look at Florida politics and culture.
PROPERTIES
These are the EEM channels
 "I think the more successful sites will be those with smaller scale and more identity and a stronger connection with readers."
— Andrew Sullivan
WHAT OTHERS SAY
Profiles about Extensive Enterprises Media
STAFF
We're a bunch of creative people
Legacy media traditions, new media ambition
Peter Schorsch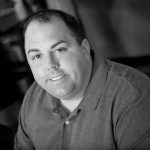 Peter Schorsch is the President of Extensive Enterprises and is the publisher of some of Florida's most influential new media websites, including SaintPetersBlog.com, FloridaPolitics.com, ContextFlorida.com, and Sunburn, the morning read of what's hot in Florida politics. SaintPetersBlog has for three years running been ranked by the Washington Post as the best state-based blog in Florida. In addition to his publishing efforts, Peter is a political consultant to several of the state's largest governmental affairs and public relations firms. Peter lives in St. Petersburg with his wife, Michelle, and their daughter, Ella.
Phil Ammann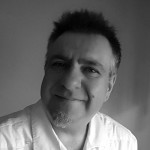 Phil Ammann is a St. Petersburg-based journalist and blogger. With more than three decades of writing, editing and management experience, Phil produced material for both print and online, in addition to founding HRNewsDaily.com. His broad range included covering news, local government and nightclub reviews for Patch.com, technical articles and profiles for BetterRVing Magazine and advice columns for an online metaphysical website, among others. Phil has served as a contributor and production manager for SaintPetersBlog since 2013 and lives in St. Pete with his wife, visual artist Margaret Juul and can be reached at phil@floridapolitics.com and on Twitter @PhilAmmann.
Rosanne Dunkelberger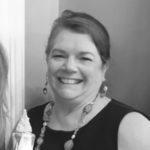 Award-winning journalist and editor Rosanne Dunkelberger wears a pair of hats as Editor at Large for Extensive Enterprises. She serves as an online editor for Florida Politics and manages the stories and production schedule for INFLUENCE Magazine. A graduate of the University of Florida's J-school, she has worked at newspapers throughout the state, made a foray into public relations and, most recently, spent 10 years as the editor of Tallahassee Magazine. She and husband Lloyd Dunkelberger (the almost-Dean of the Capital Press Corps) have lived in Tallahassee for 32 years. They have two grown children and no grandchildren. Yet.
Mitch Perry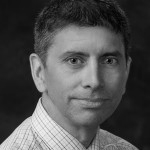 Mitch Perry is one of Florida and Tampa Bay's most respected political journalists. Currently, he is a reporter for FloridaPolitics.com. Previous to that, Perry was News and Politics Editor for Creative Loafing Tampa in addition to hosting a weekly local news show on WMNF 88.5. A native of San Francisco, Perry began his reporting career at KPFA radio in Berkeley, California.
Bill Rufty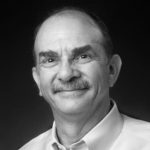 Former Ledger of Lakeland columnist Bill Rufty is Central Florida political correspondent for SaintPetersBlog and Florida Politics. Rufty had been with the Ledger from 1985-2015, where, as political editor, he covered a wide range of beats, including local and state politics, the Lakeland City Commission, and the Florida Legislature. Ledger editor Lenore Devore said about Rufty's 30-year career: "[He is] a man full of knowledge, a polling expert and a war history buff … who has a steel trap in his brain, remembering details most of us have long since forgotten."
A.G. Gancarski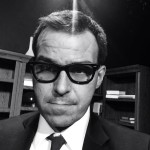 A.G. Gancarski has written a weekly column for Jacksonville's Folio Weekly since 2003. His writings on politics, culture, and sport have appeared in the Washington Times, the Daily Caller, and the American Conservative. His radio and TV appearances include frequent contributions to WJCT-FM (Jacksonville's Public Radio station); additionally, he has been a guest on Huff Post Live and the Savage Nation radio show.
Scott Powers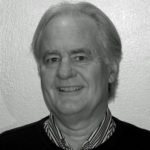 Scott Powers is an Orlando-based political journalist with 30+ years' experience, mostly at newspapers such as the Orlando Sentinel and the Columbus Dispatch. He covers local, state and federal politics and space news across much of Central Florida. His career earned numerous journalism awards for stories ranging from the Space Shuttle Columbia disaster to presidential elections to misplaced nuclear waste. He and his wife Connie have three grown children. Besides them, he's into mystery and suspense books and movies, rock, blues, basketball, baseball, writing unpublished novels, and being amused. Email him at scott@floridapolitics.com or scottmichaelpowers@yahoo.com.
Bob Sparks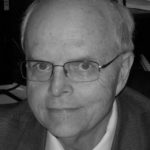 Bob Sparks is President of Ramos and Sparks Group, a Tallahassee-based business and political consulting firm. During his career, he has directed media relations and managed events for professional baseball, served as chief spokesperson for the Republican Party of Florida as well as the Florida Department of Environmental Protection and the Attorney General of Florida. After serving as Executive Deputy Chief of Staff for Governor Charlie Crist, he returned to the private sector working with clients including the Republican National Committee and political candidates in Japan. He lives in Tallahassee with his wife, Sue.
Michael Moline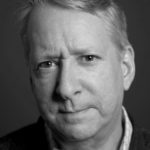 Michael Moline is a former assistant managing editor of The National Law Journal and managing editor of the San Francisco Daily Journal. Previously, he reported on politics and the courts in Tallahassee for United Press International. He is a graduate of Florida State University, where he served as editor of the Florida Flambeau. His family's roots in Jackson County date back many generations.
Terry O. Roen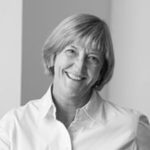 The youngest of seven children, Terry O. Roen followed two older brothers into journalism. Her career started as a reporter for the Orlando Sentinel, where she wrote stories on city and county government, schools, courts and religion. She has also reported for The Associated Press, where she covered the Casey Anthony and Trayvon Martin trials along with the Pulse massacre. Married to her husband, Hal, they have two children and live in Winter Park. A lifelong tourist in her own state, she writes about Central Florida's growing tourism industry for Florida Politics and Orlando Rising.